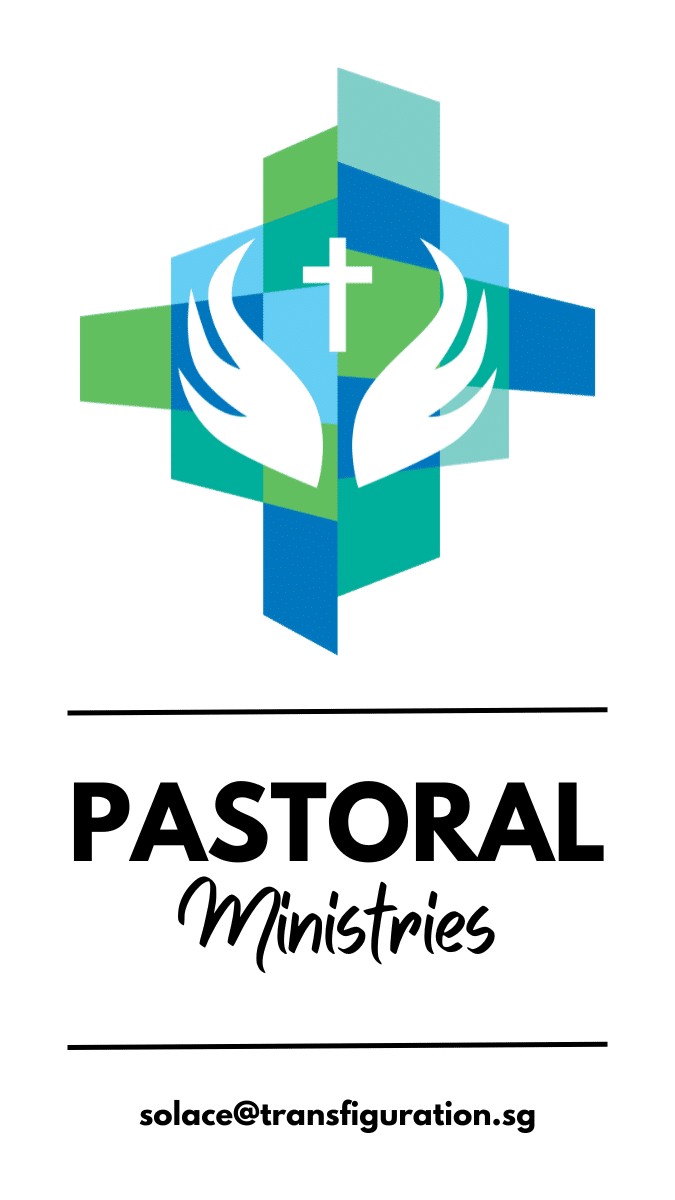 SOLACE MINISTRY
Our mission is to pray for the souls of the faithful departed and to offer solace to the bereaved families of parishioners of Punggol.
We seek to comfort bereaved families, affirming hope and belief that the eternal home awaits their departed loved ones.
We provide friends, family and the Church community with an opportunity to pray for the soul of the deceased and to entrust it to God. Family and friends are not alone and we gather together as a community at the wake to pray for and remember the deceased.
We also provide a choir and a funeral minister for the funeral service at our church. The funeral minister is also available to go to the Mandai Crematorium after the service in the event of the absence of a priest. Members are activated when there are request for prayers for the deceased.
Members who join are provided with guided prayers.
Come Be Part Of Our Ministry!
All Are Welcome!
This ministry is open to all baptised Catholics of the Church of the Transfiguration.
Interested to join our ministry, contact the Parish Office at 6341 9718 or email us at [email protected].
Alternatively, you may contact our leaders:
1. Peter Low 97732248
2. Christina Yap 88314182
3. Evelyn Lim 96284890