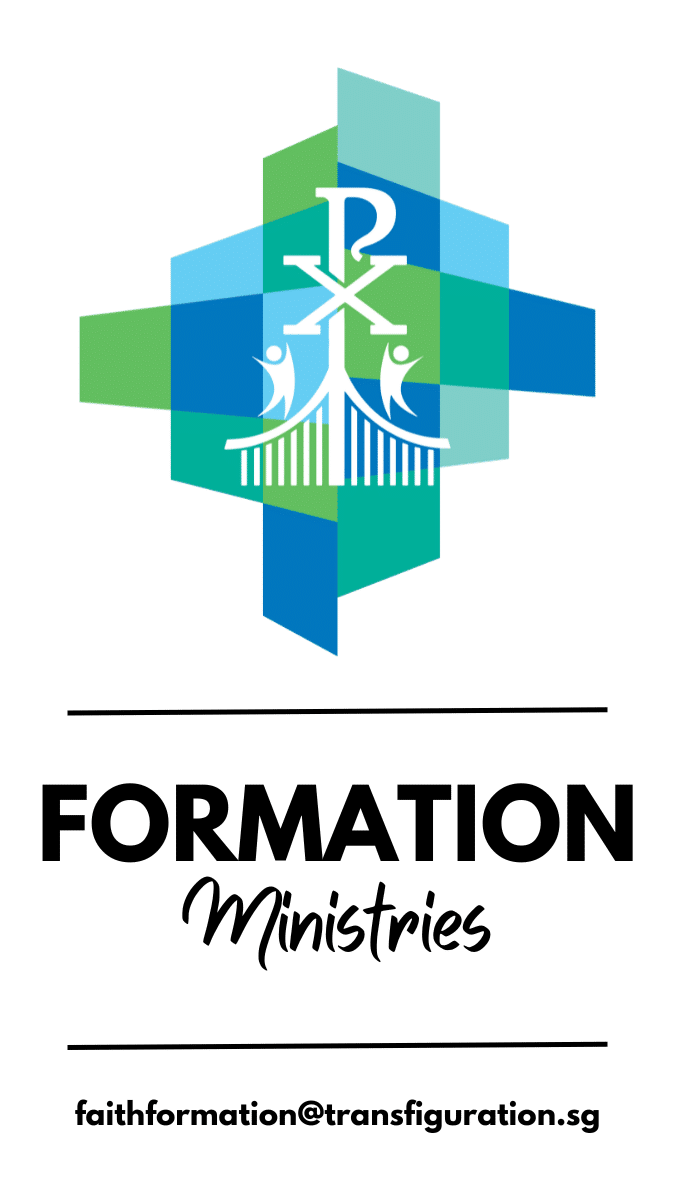 FAITH FORMATION MINISTRY
Welcome to our ministry, where we are dedicated to hosting meaningful events that help everyone foster a deeper connection with God. Our mission is driven by the values of humility and obedience, as we strive to serve with a genuine spirit of humility and to faithfully follow God's will. Above all, we center our efforts on Christ, ensuring that He remains at the heart and forefront of everything we do. Join us as we embark on a transformative journey of faith and encounter the love and grace of God in our events.
MISSION
To be the bridge to help others know and encounter God through applicable faith
VISION
To build a vibrant and faithful community of Christ disciples
OUR FORMATION EVENTS
A variety of programmes planned specially for the people of God to enable them to grow closer to Him and His teachings.
Click on the following tabs [+] to find out more:
FILM-TASTIC MOVIE NIGHTS
Our bi-monthly movie events featuring both catholic and secular films. Through the medium of film, we skilfully extract the timeless teachings of Christ and seamlessly connect them to our everyday lives. These movies serve as powerful tools, offering thought-provoking narratives that invite us to reflect, learn, and grow in our faith.
By intertwining the teachings of Christ with relatable stories, we aim to inspire and illuminate the path of spiritual growth, providing meaningful insights that resonate with our own personal journeys.
LIFE IN THE SPIRIT SEMINARS (LISS)
In collaboration with SACCRE, Our Life in the Spirit Seminars (LISS) are held at least once a year to help parishioners rejuvenate their faith and forge a deeper bond with God.
Usually scheduled from Fridays to Sundays.
BIBLE STUDY SESSIONS
Join us as we dive deeper into the teachings of the bible. We have invited many inspirational and powerful speakers to journey with us as they explain to us the bible in clearer context.
Do join us to learn more about the events that took place in the bible and to understand it in ways we have never imagined.
LENT / ADVENT RECOLLECTIONS
Coming soon…
CONNECT WITH US
If you have an interest in spiritual growth, join us!
Formation Team Meetings: 1st & 3rd Tuesdays of the Month
Interested to join our ministry, contact the Parish Office at 6341 9718 or email us at [email protected].
Faith Formation Events Gallery