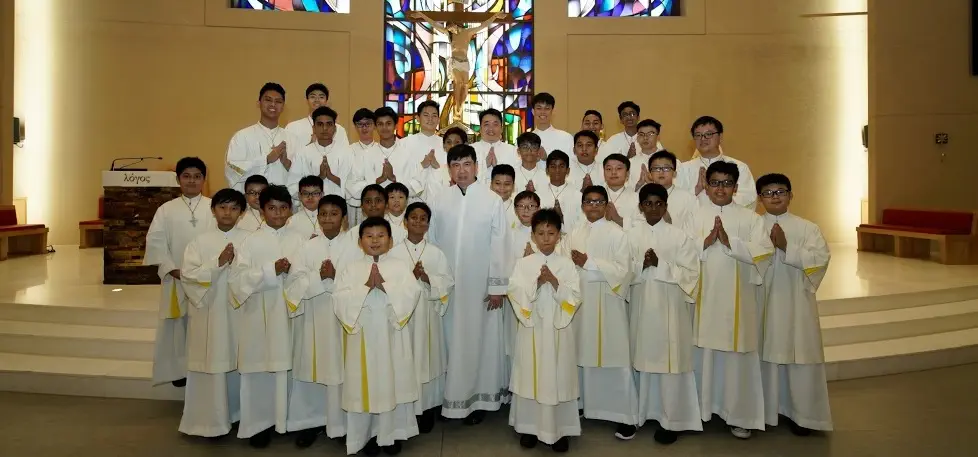 ALTAR SERVERS
The Altar Server assists the members of the liturgical assembly, especially the priest and deacon, in the celebration of Holy Mass and other sacred rites during weddings, funerals and baptisms. They occupy a privileged place in the liturgical celebrations as members of the assembly who are often visible to all at key moments in the sacred rites. Altar Servers model good liturgical participation and reverential worship.
The Altar Servers Ministry is an active and vibrant community of Catholic boys ranging from 8 to 18 years of age. They will be trained, mentored by seniors and formed in faith and dedicated service to God and the Church.
We welcome those who have received their First Holy Communion and are keen to serve God and our parish through their participation in the liturgy.
Contact us at 6341 9718. Email [email protected].